XCircuit - Download, Make and install on Fedora 21
by tgutwin
---
Posted on Tuesday Jan 26, 2016 at 08:28PM in Technology
---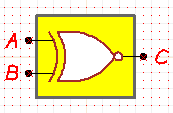 Now that I have my Raspberry Pi2 working with Java, I need to draw up some schematics....
Here is how I downloaded & installed the latest Git version of XCircuit on my Fedora 21 workstation.
It includes all the Fedora Yum RPM packages I had to install to get it to build from source - you might need others.
cd ~/work/lib
git clone git://opencircuitdesign.com/xcircuit-3.9
ln -s xcircuit-3.9 xcircuit
cd xcircuit
sudo
yum install sysconftool tcsh tk-devel cairo-devel cairo libXpm-devel
libXpm gcc gcc-c++ libgcc ghostscript-devel ghostscript-fonts
libX11-devel libX11-common libX11 tk tcl tcllib tcl-devel tclx
cairo-tools automake libX11-devel libX11-common libX11 tk tcl tcllib
tcl-devel tclx qelectrotech-symbols qelectrotech libXt-devel
# click through all confirmations
# and check for errors to solve
#
./configure --with-tcl --with-cairo --enable-asg
make
sudo make install
sudo mkdir /usr/local/lib/xcircuits3rdPartyLibs
cd /usr/local/lib/xcircuits3rdPartyLibs
sudo wget http://opencircuitdesign.com/xcircuit/libraries/analoglib2.lps
sudo wget http://opencircuitdesign.com/xcircuit/libraries/analoglib3.lps
sudo wget http://opencircuitdesign.com/xcircuit/libraries/Sheward/capacitors.lps
sudo wget http://opencircuitdesign.com/xcircuit/libraries/caps.lps
sudo wget http://opencircuitdesign.com/xcircuit/libraries/chemie_tools.lps
sudo wget http://opencircuitdesign.com/xcircuit/libraries/chemie_tools1.lps
sudo wget http://opencircuitdesign.com/xcircuit/libraries/Sheward/diodes.lps
sudo wget http://opencircuitdesign.com/xcircuit/libraries/eins.lps
sudo wget http://opencircuitdesign.com/xcircuit/libraries/euro.lps
sudo wget http://opencircuitdesign.com/xcircuit/libraries/flowchart.lps
sudo wget http://opencircuitdesign.com/xcircuit/libraries/Sheward/fuses.lps
sudo wget http://opencircuitdesign.com/xcircuit/libraries/hexparts.lps
sudo wget http://opencircuitdesign.com/xcircuit/libraries/ic.lps
sudo wget http://opencircuitdesign.com/xcircuit/libraries/ic_templates.lps
sudo wget http://opencircuitdesign.com/xcircuit/libraries/Sheward/inductors.lps
sudo wget http://opencircuitdesign.com/xcircuit/libraries/led_digits.lps
sudo wget http://opencircuitdesign.com/xcircuit/libraries/liec_ac.lps
sudo wget http://opencircuitdesign.com/xcircuit/libraries/liec_dc.lps
sudo wget http://opencircuitdesign.com/xcircuit/libraries/liec_dig.lps
sudo wget http://opencircuitdesign.com/xcircuit/libraries/liec_mth.lps
sudo wget http://opencircuitdesign.com/xcircuit/libraries/Microwave.lps
sudo wget http://opencircuitdesign.com/xcircuit/libraries/Sheward/opamps.lps
sudo wget http://opencircuitdesign.com/xcircuit/libraries/Sheward/relays.lps
sudo wget http://opencircuitdesign.com/xcircuit/libraries/Sheward/resistors.lps
sudo wget http://opencircuitdesign.com/xcircuit/libraries/Sheward/sources.lps
sudo wget http://opencircuitdesign.com/xcircuit/libraries/SuperTex.lps
sudo wget http://opencircuitdesign.com/xcircuit/libraries/Sheward/switches.lps
sudo wget http://opencircuitdesign.com/xcircuit/libraries/Sheward/terminals.lps
sudo wget http://opencircuitdesign.com/xcircuit/libraries/Sheward/transformers.lps
sudo wget http://opencircuitdesign.com/xcircuit/libraries/Sheward/transistors.lps
sudo wget http://opencircuitdesign.com/xcircuit/libraries/XformInductors.lps

xcircuit &
---
---